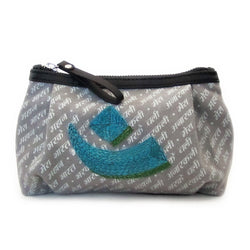 "Barke Chali Anar Khali - Mera Bharat Mahan".
(She fills her bag and goes - My India is great)
Printed 100% cotton canvas with genuine leather finshings.
Cute and super sweet with its metallic hand embroidered embellishment ornating the front of the pouch.
This small pouch is your companion for your most important "must haves" that you need to carry with your at all times.