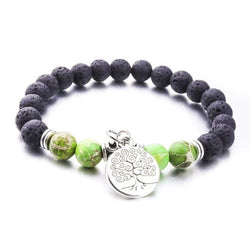 Green Marble Tree of Life Lava Stone Bracelet
Looking for that perfect fashion accessory that looks good and is good for you? Lava stone is very absorbent, simply put a few drops of essential oils on the stones and you will take your favorite aroma with you throughout the day.
The different color lava stones soak up essential oils so you can enjoy them all day with just 1 - 2 drops that last for days.